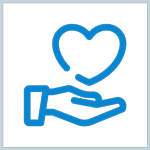 Manual therapy consists of hands-on techniques by the physiotherapist to the muscle or joint. Manual therapy includes joint mobilisation which is a localised specific stretching and movement of tight joints. All physiotherapists are trained and experienced in these techniques.​
Manual therapy includes manipulation of the joints. Spinal manipulation is when the therapist applies a controlled thrust to the joint to increase the stretch and movement in the joint. Physiotherapists who practice in this area have completed post graduate training and are skilled in the assessment, diagnosis and physiotherapy management of musculoskeletal conditions which may involve a high velocity thrust technique to a joint as part of the treatment plan.
Manual therapy includes massage, myofascial release, mobilisation with movement techniques and other hands on therapy techniques.
Your physiotherapist will guide you in deciding what are the best treatment techniques for your injury.
Acupuncture is based on traditional Chinese medicine techniques. This is where a fine needle is inserted into specific points in the body. It is used to help manage pain and tight muscles.
Dry needling is a more modern treatment technique which uses acupuncture needles. This is when the needle is used to release a tight muscle or trigger point.
Sports Injury Rehabilitation
Rehabilitation from a sports injury will require manual therapy techniques and acute injury management advice in the early stages of your recovery. Throughout your rehabilitation you will be given an exercise programme that is appropriate for the stage of your rehabilitation. Your physiotherapist will be guided by evidence based best practice guidelines but will tailor the exercises to you at the right stage of your recovery.
Exercise plays a part in both the treatment and prevention of injury. Your physiotherapist is trained in prescribing many forms of exercise therapy.
These may include:
Following your first appointment we will make a diagnosis and start your treatment plan getting you on the road to recovery. We can help you complete and lodge your ACC claim at your first appointment. If you are not sure of physiotherapy is the right option for you please give us a call to discuss or make an appointment and we can advise if we are able to help or send you to the right person  for help.
Phone us to make your appointment for your initial assessment today.